Economic Development
Mission Statement
We will implement creative community-based strategies to enhance economic opportunities by building strong neighborhoods, expanding existing businesses and ensuring a dynamic framework for growth and development.
Vision Statement
We will foster a vibrant, prosperous, and growing economy through extraordinary community development.
About Washington City
Washington City is one of the fastest growing city in Utah. At the center of Utah's "Dixie," Washington City is a hub to business development, recreation, and education. This is reflected in Washington City receiving the rank of 2nd best place to live in Utah.
Washington City covers 32.86 square miles and has a population of over 20,888 people. In 2000, Washington's population was 8,186. This is an increase of over 130% increase in the past ten years.
Median Household Income: $49,145
High school Graduation Rate: 93.6%
College Graduates: 23.2%
Percent who own homes: 70.4%
Washington City has three freeway exits which cover six miles of interstate. In 2013, these three exits saw an average daily use of 99,735 travelers. In 2014, Washington County reported $450,349,642 spent in tourism.
Washington City is closely located to major destinations such as:
Las Vegas 110 miles south
Phoenix 425 miles south
Salt Lake City 260 miles north
Los Angeles 390 miles south west
The Grand Canyon National Park 267 miles
Zion Canyon National park 37 miles north
Snow Canyon State Park 9 miles west
Washington City is also located close to Dixie State University
Economic Development Advisory Committee
Mayor
Two City Council Members
City Manager
City Attorney
Economic Development Director
Community Development Director
Public Works Director
Power Director
Business Owners Representative
Organizational Values
The Economic Advisory Committee of Washington City has embraced the following institutional values to direct our governance and activities:
EXCELLENCE: Meeting the highest Expectations
STEWARDSHIP: Respecting and protecting community resources
INTEGRITY: Demonstrating honesty and trustworthiness in action and intent
VISION: Imagining the possibilities
INCLUSIVENESS: Respecting and valuing broad participation in community dialogue and decision-making
COURAGE: Acting with strength of conviction even in the face of adversity
Committee Values
In order to better serve our residents and businesses, the Economic Advisory Committee holds itself to the highest standards of excellence, actively embracing the following core values:
ACCOUNTABILITY: Being responsible to ourselves, each other, and to the organization
CREATIVITY: Thinking about different ways of doing things
HONESTY: Communicating the facts without judgement or bias
RESPECT: Acknowledging each other's value and contribution
TEAMWORK: Working together cooperatively towards a common goal
TRUST: Believing in each other's success and ability
Business Visits:
Washington City wants to visit you! In an effort to gauge the health of local business and industry, Washington City staff would like to meet with businesses to discuss any issues or concerns. If you are interested in having staff come visit you, please call (435) 656-6312 to set up a visit!
The Economic Development portion of the website was created in cooperation with:


Resources:
Matt Loo
Washington City Economic Development Director
111 North 100 East
Washington City, UT 84780
mloo@washingtoncity.org
(435)656-6312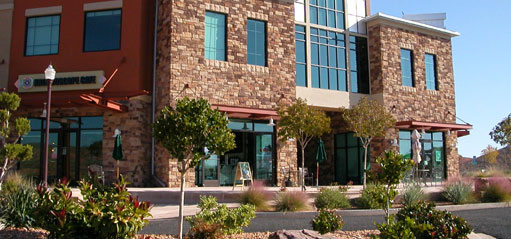 Washington City is a great place to do business, shop, live, and visit!