Washington City Cemetery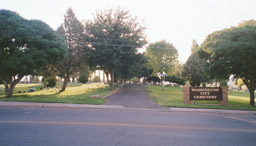 Washington City Cemetery has beautiful shade trees and grass located in town at 300 North 300 East. Historic grave sites date back as far as 1859. For information please call the Washington City Recorder's Office at 656-6356.
Prior to the opening of any grave site, all fees including but not limited to, plot purchase and internment fees must be paid. All caskets must be placed in concrete, fiberglass, steel or brick lined vaults. Wooden vaults may NOT be used.
To maintain the beauty of the Cemetery; fences, corner posts, coping of any kind, or any planted vegetation are not allowed. In addition; to avoid the Cemetery becoming cluttered by dead or faded floral displays - floral arrangements will be removed approximately five (5) days after they are placed at the grave site. Of course, "human judgment" will be used.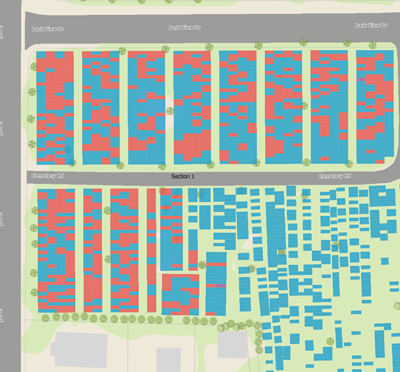 Cemetery Map for Washington Utah Cemetery
Map of Cemetery Plots, including names if occupied.
Use this website to search for people interned in Washington County http://utahcemeteries.org/
The Washington City Council has adopted the following Fee Schedule:

All Plots:
Resident $400
Non-Resident $700
Certificate Change: $40

| | | |
| --- | --- | --- |
| Interment Service: | Weekdays | Weekends |
| Interment - Resident | $250 | $325 |
| Interment - Non-Resident | $350 | $425 |
| Interment - Cremations/Infants | $100 | $150 |
| Disinterment | $500 | $600 |