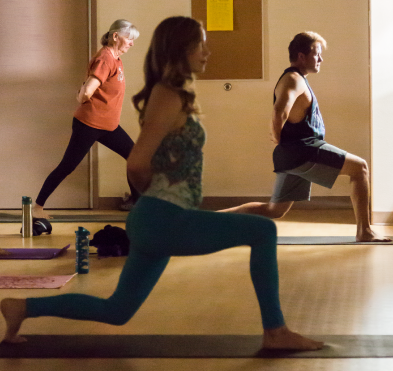 Fitness
An incredible feature offered at the Washington City Community Center includes a state of the art fitness facility. A 1,750 square aerobics room facilitates YOGA, SPINNING, FLEX, TURBO KICK, ZUMBA, and other group exercise classes on a daily basis. Trained and certified fitness instructors are eager to provide instruction for all ability groups while focusing on safety and customer service. In addition to the aerobics room, a large inventory of cardiovascular and weight training equipment is available to individuals attending the facility. Furthermore, an indoor track provides the perfect venue for walking and running enthusiasts year round.
Group Exercise Classes
Group exercise classes are a fun way to meet friends, reach fitness goals, and have an hour of true fitness fun. Find out more about the instructors, fitness staff, or about the classes by visiting us today!